Why a Personal Jeweler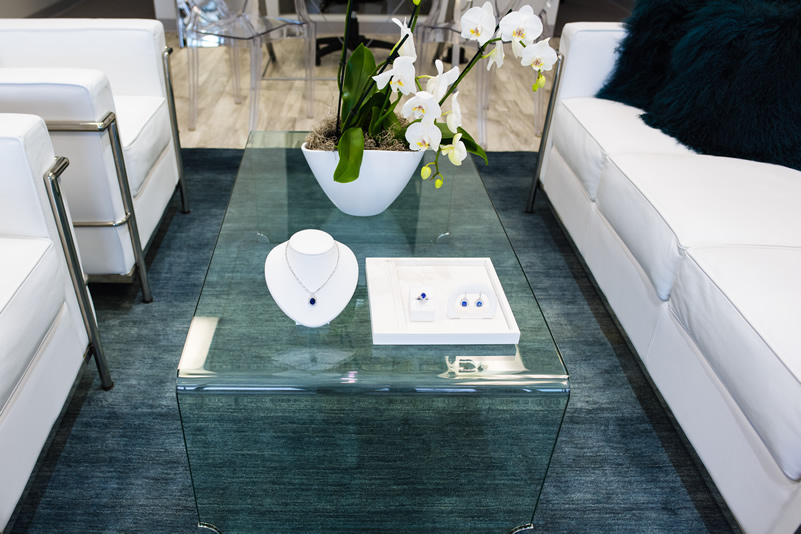 I want you, my client, to have a wonderful adventure when selecting, purchasing, owning and wearing a piece of jewelry. I want every part of the experience to be a joy; after all diamonds, gemstones and jewelry are pure beauty and pleasure.
I want you to have a professional educating you and guiding you. I want you to have access to anything you desire. I want you to receive the best pricing possible. I want your purchase to be private and discreet. I want you to have an elegant and luxurious boutique to relax in.
After almost twenty years "behind the case", I realized that these things I want for you might be better achieved with a different model for retailing, a more personal and private "concierge" approach. At the very least, I want you to have an alternative to the traditional jewelry store.
Professionalism: You deserve the focused, undivided attention of a career Jewelry Professional. At Personal Jeweler you'll have my lifelong education, industry experience and connections working only for you. I assist a very limited number of other clients at any one time. Mine is not a volume business, it's a personal business.
Selection: I keep my Signature Collection jewelry on hand, and I offer custom design services. As a result, you have more choice, not less. When a traditional store spends millions of dollars on inventory, and has the payable invoices to show for it, they are going to work like crazy to sell you what they own whether that's what you want or not! I don't work like that. Instead, you and I will talk about your wishes and I'll make sure you acquire exactly what you want.
Pricing: Traditional jewelry stores work on long profit margins. They have to; it's very costly to run a conventional store. They have big stores (with high rents or mortgages), they have staff (half of whom aren't productive), and they have expensive inventories (99.9% of which you're not going to buy, and the product turnover is sssllllloooowwww). None of these costs help you; they just drive up the cost you pay. Compared to a traditional store, Personal Jeweler Boutique has hyper-low operating costs. You'll be delighted by my pricing.
Privacy: You should have the right to complete discretion when purchasing luxury items. I'm extremely conscious of this. My boutique is small, private and personal. You can share as much, or as little, as you want about your jewelry purchases with others. But I won't.