Meet Charles
Welcome!
Everyone has a story, and here's mine…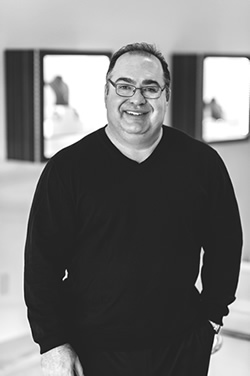 I started in the jewelry trade by accident. What was supposed to be a part time summer job before my senior year at the University of Iowa exposed me to diamonds, gemstones, and jewelry. I was instantly smitten. I fell in love with the jewelry world straight off!
I graduated (Economics) and dove into the jewelry industry headlong. I worked 18 years for a retail jeweler, most of that time in management in West Des Moines, Iowa.
Over time I recognized there was a better way to provide service and value to my clients. In 2009 I left my employer and formed Charles H. Ganske Personal Jeweler L.L.C. I offer you laser-focused service, wide selection, outstanding values, and complete privacy.
I invite you to explore the website. Contact me. Allow yourself the pleasure of having your very own Personal Jeweler.
Warmly,
Charles
PS – When I'm not purveying jewelry, I have a wife and three daughters. They love jewelry too. Imagine that!
Background & Education
Education – University of Iowa (Economics)
Continuing Education – G.I.A. ( Diamonds, Diamond Grading, Colored Stones, Pearls) – A.G.S. (AGS Way) – Diamond Promotion Service (Diamond Rules), C.P.A.A. (Cultured Pearl Association of America)
Intra-industry Experience – multi-year attendee and participant at JCK Las Vegas, JCK Orlando, Luxury by JCK, Couture, BaselWorld, and many more events
Guest lecturer – Des Moines Art Center, State of Iowa Historical Center, and many civic and professional groups
Titles held – (both while at former employer) R.J. (American Gem Society) – Senior Manager Level II (Jewelers of America)
Other Notables – featured in Professional Jeweler magazine – frequently referenced in other trade magazines and local media – Des Moines Business Record's Forty Under 40